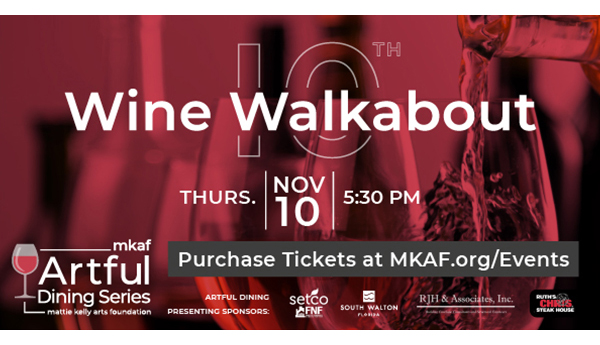 NWFSC Ranks Among the Top 10 Safest Colleges in Florida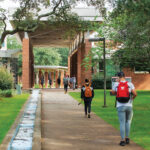 Northwest Florida State College (NWFSC) has ranked among the top 10 safest college campuses in Florida, according to Niche.com. The rankings for campus safety were established after evaluating campus and community crime rates, rates of violent crimes, and student surveys on crime. NWFSC ranked number 10 out of the 48 colleges and universities evaluated in 2022. NWFSC Executive Director of Campus Safety and Security, Chief Aaron Murray, explained that the College's investment in officer training and development has contributed significantly to its current ranking. "In the last four years, we have developed a robust response capability and built great relationships with other public safety agencies in our region," Chief Murray said. "We have added several technologies and installed additional cameras that vastly improve our ability to monitor situations and respond. We have also actively worked with multiple departments throughout the College on emergency response training, including bleed control, active shooter responses, firearms safety, self-defense, and rape aggression defense training."
Among the newly incorporated technologies are the Unmanned Aerial Systems. Last month, the college was recognized as one of 10 colleges in the United States to have implemented security drones to improve campus safety, and it is the first in the region to implement a four-member team that can respond to any campus location and launch an aircraft to assist with emergency responses.
The college has also implemented a FLIR SkyWatch Mobile Surveillance and Deterrence Tower, courtesy of Florida State University, which allows officers to have a bird's eye view of outdoor events and identify security issues within a crowd; and the Raider Connect app, which turns cell phones into mobile alert devices. Once the Raider Connect app is activated, campus police officers and the emergency communications center are alerted for an immediate response. The app also provides users access to campus maps, emergency response plans, notifications, and safety training links.
For more information on NWFSC's Police Department, please contact Chief Aaron Murray at murraya8@nwfsc.edu or 850-729-6888.
HCA Florida Fort Walton-Destin Hospital and OCSD Partner for Health Academy
The two entities have together launched the Health Academy of Northwest Florida, a program of the Career and Technical Education Department of Okaloosa County School District (OCSD), which provides high school juniors and seniors interested in healthcare careers the opportunity to earn industry certifications. Housed on the campus of HCA Florida Fort Walton-Destin Hospital, the first course offers a two-year Practical Nursing program. Students enrolled will learn the foundational principles of basic nursing and medical skills needed. Students at Choctawhatchee High School, Fort Walton Beach High School and Niceville High School are eligible to participate and will receive hands-on clinical training at HCA Florida Fort Walton-Destin Hospital during their senior year. Upon completion of the two-year program, students will be eligible to earn a Certified Nursing Assistant (CNA) and/or Electrocardiogram Technician (EKG) certification, with skills needed to directly enter the workforce. Juniors who complete the program can apply for dual enrollment in the LPN program at Okaloosa Technical College during their senior year, and get a head start on earning their required course hours toward an LPN license. Students who successfully complete the program will have job placement opportunities throughout HCA Florida Healthcare and, if employed by an HCA Florida Healthcare facility, can receive tuition reimbursement if wishing to continue on their education path. It kicks off this month, utilizing classroom space at Okaloosa Technical College until construction at HCA Florida Fort Walton-Destin Hospital is completed.
STEMM Academy 1st in Florida!
Okaloosa Stemm Center in Valparaiso is the top ranked middle school in Florida based on statewide assessment results, according the website. The STEMM Academy has earned an A grade every year that school grades have been given.
Now, U.S. News and World Report has ranked STEMM as Florida's top middle school for 2021!
STEMM is a magnet school located in Valparaiso with 292 students serving grades 2-8. All students scored at or above the proficient level for math and at or above that level for reading, according to U.S. News. The school's minority student enrollment is 31% with a student-teacher ratio of 15:1. The student population is made up of 49% female students and 51% male students. The school enrolls 21% economically disadvantaged students. There are 19 equivalent full-time teachers. U.S. News said schools are ranked on their performance on state-required tests, graduation and how well they prepare their students for high school, analyzing more than 2,000 Florida middle schools. Okaloosa Stemm Center 2021 Rankings by U.S. News & World Report include #1 in Florida Middle Schools, #1 in Okaloosa County School District Middle Schools and #1 in Florida Magnet Middle Schools.
Walton County Schools Receive High Grades
There was plenty to celebrate after receiving the Florida Department of Education's report of Walton County School District school grades, District grade and school improvement ratings. Walton County, as a district, once again scored an "A" rating, which it has now been since 2018. This is the first time since grading began that this has occurred in four (4) consecutive grading periods. According to the state's data release, Walton ranks #3 of 67 districts in district school grade calculation. The district improved by two rankings from the 20-21 school year.
Eight (8) schools were designated as an "A"; Mossy Head School, West DeFuniak Elementary, Dune Lakes Elementary, Van R. Butler Elementary, Emerald Coast Middle, Freeport High, South Walton High and Paxton School. Five (5) schools are designated as a "B"; Freeport Elementary, Maude Saunders Elementary, Freeport Middle, Walton Middle and Walton High School. Walton Initiative for Success in Education (WISE) received a school rating of "Maintaining."