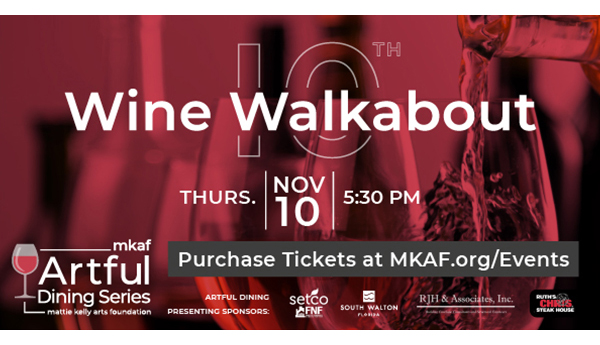 By Don Lambert, ECC Member
Singing has the power to make individuals and communities healthier and happier! And we are blessed to have The Emerald Coast Chorus (ECC), a singing organization based in Fort Walton Beach that serves communities throughout the Florida panhandle.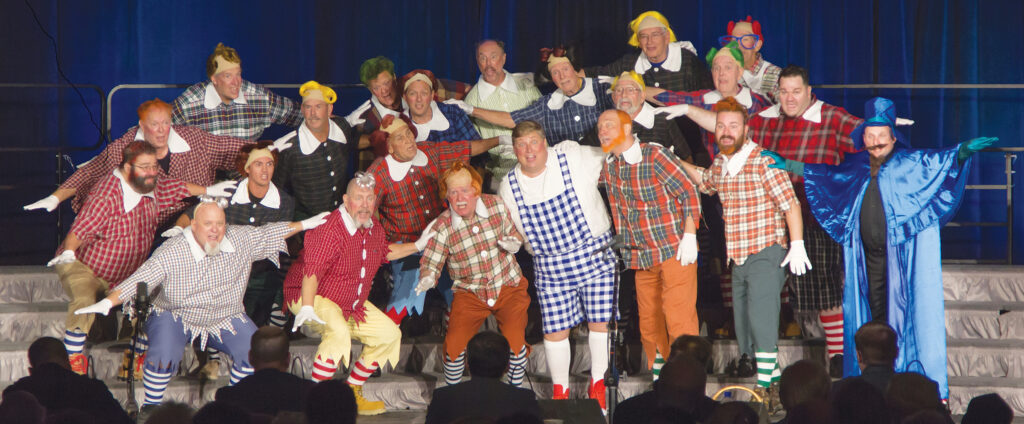 The chorus has been a chapter in the Sunshine District of the Barbershop Harmony Society since 1978. A 501(c)(3) non-profit organization, its members enjoy sharing four-part barbershop harmony with the residents of our communities. The Barbershop Harmony Society, and by extension, the Emerald Coast Chorus, preserves and extends the reach of Barbershop harmony—an American close harmony acapella musical art form whose roots lie in African-American improvisation and European harmony traditions through active programs in music education, publishing, performance and outreach. The benefits of singing, and music more specifically, harmonizing, have long been explored.
Group harmonizing can help improve physical and emotional health, build healthier communities, young people become healthier adults, forge inter-generational bonds, reduce barriers across diverse cultures and groups and build healthy self-identities.
Members of the Emerald Coast Chorus believe that the gift of harmony is too wonderful to keep to ourselves," said. "It is a gift that we are compelled to share with everyone. We need to share it with young and old, with people of every color and every strata, with city people and country people and everyone in between, because the world needs what we have."
One example of the sharing of this gift of music with others is the annual Joe Breedon Retreat, which is held each fall at Camp Timpoochee in Niceville. The Camp Timpoochee retreat weekend is the only acappella music festival in the Florida Panhandle and southern Alabama. Its uniqueness attracts many out-of-town visitors and generates revenue for Camp Timpoochee and other local restaurants and businesses. Approximately 35% of all attendees, and over 50% of the adults are from outside Okaloosa county. In the process, participants contribute significantly to the arts opportunities in the area. The project is designed and planned as a regional festival, and the chorus brings in nationally renowned coaches and teachers. They are leading musicians certified by the Barbershop Harmony Society. Participants, especially high school students, sharpen their presentation, music and singing skills in a low-stress, supportive learning environment. Over the years, the chorus has developed a close and unique relationship with several high school music directors. They have come to rely on the chorus both for availability of acappella music and for coaching student quartets and ensembles. We keep the music teachers informed throughout the year of upcoming Youth Harmony Workshops and the Harmony Explosion Camps. Furthermore, we contact school music directors in the spring so they can make plans prior to school starting in the fall. As soon as school starts, we begin to work with the students in developing quartets. We offer classroom visits, coaching, and free sheet music. We let the students know there are local chapters they can join if they wish to experience more acapella and barbershop singing. The teachers attend our weekend retreat year after year. Students experience barbershop chords (many for the first time), learn from excellent music coaches, and get to perform and perhaps even compete in a low-stress environment. Many students build on this experience as they attend college and sing acapella, with some students even continuing to pursue musical careers.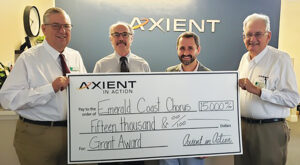 A local defense contractor at Eglin Air Force Base—Axient LLC—has recognized the value of encouraging its employees to actively give back to the community as the Emerald Coast Chorus does. Axient recently awarded the chorus a grant to assist in the execution of its mission.
The Emerald Coast Chorus Calls all gentlemen who might be interested in singing, having fun, learning to sing barbershop four-part harmony, sharing an art form with the community and did we mention having fun! If this sounds like something you might be interested in, please visit. We meet every Thursday night at 6:30 pm in the Choral room of Shalimar Methodist Church at 1 Old Ferry Rd, Shalimar, 32579. You don't have to know how to read music. We can provide you with professionally-made learning tracks that are part-specific for all of the songs we know and are learning.
Why not hire Emerald Coast Chorus to entertain at your next event? We can perform at corporate functions, charity events, community entertainment events, birthday parties, Christmas parties, awards nights, weddings, engagements, anniversaries, engagements, and even funerals and memorial services. And it's a lot of fun!